about me
I love Webdesign
and I do it all the time! I like it to become better in developing websolutions. Everything what I need to know I am able to learn very easy and I study every day to have the newest skills in programming too. First it was only curiosity, later it becames a hobby and now it is my calling.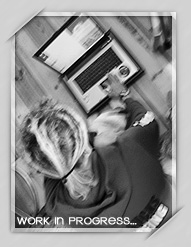 My inspiration
for new projects comes direct from listening to my clients and the world wide web, that's meantime became a second home for me. The outcome of this is an perfect collaboration of your wiches and your conceptions such as my knowledge in developing webdesign and graphic design.
Use my experience and implementing concepts for economically successful websites and more !